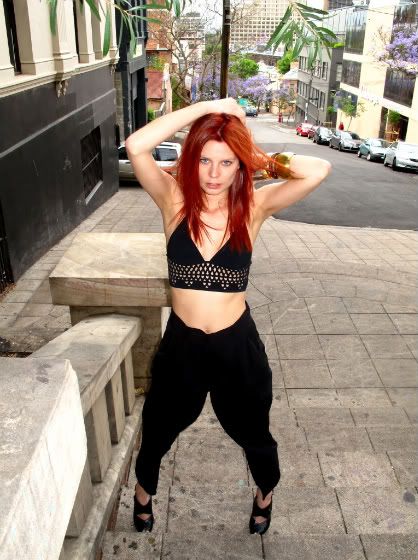 Meg wears Seventh Wonderland 'Higher Ground' black bikini with Willow black 'silk pants'
Sometimes a bit of black, a bit of belly and some sexy pants packs a punch.
The laser cut on the bikini detail is incredible, layer long loose tops over...Or pair it under a cut out dress, for that extra stand out in the little details. And ofcourse, the party season is upon us... Summer pool parties, overseas adventures, boats on the harbour while sipping on your corona's..
Channel 90's mid-driff.. bring back Janet Jackson or Cindy Crawford, ab-tastic..
We are feeling tempted to rent '8 minute abs'....