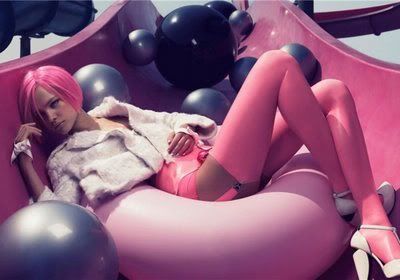 This all just looks like too much fun.
Please prompt Cindy Lauper "Girls just wanna have fun" and let me have a
super girly
primary school Barbie moment.
Screw it, I'll just do a playlist, throw in "Barbie Girl" by Aqua, some old Britney, Backstreet Boys, Spice Girls, Hanson and Five. What am I forgetting?
I do believe its time for a 90's revival pink party, take us back in time a little!
Maybe I'll even re-invest in some
FUDGE HAIR COLOUR and go NEON PINK! woo xx