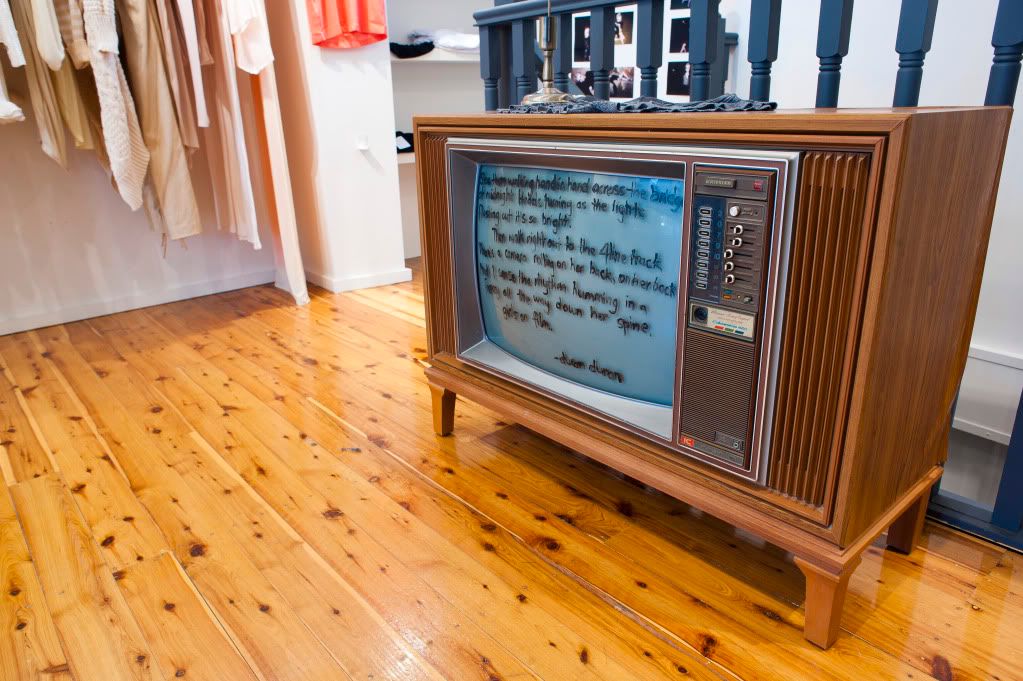 We love our old retro TV.
We found it on the side of the road,
we once plugged it in and the static looked awesome behind the text but then it started billowing smoke a hour later, SO now its only for show/doubling as a table.
At the moment we have duran duran lyrics 'girls on film' painted on.
I'm tempted to paint on 'hungry like the wolf' as the spirit hoods have kind of inspired me..
But any other suggestions??
xx