In store Art Installation by Ella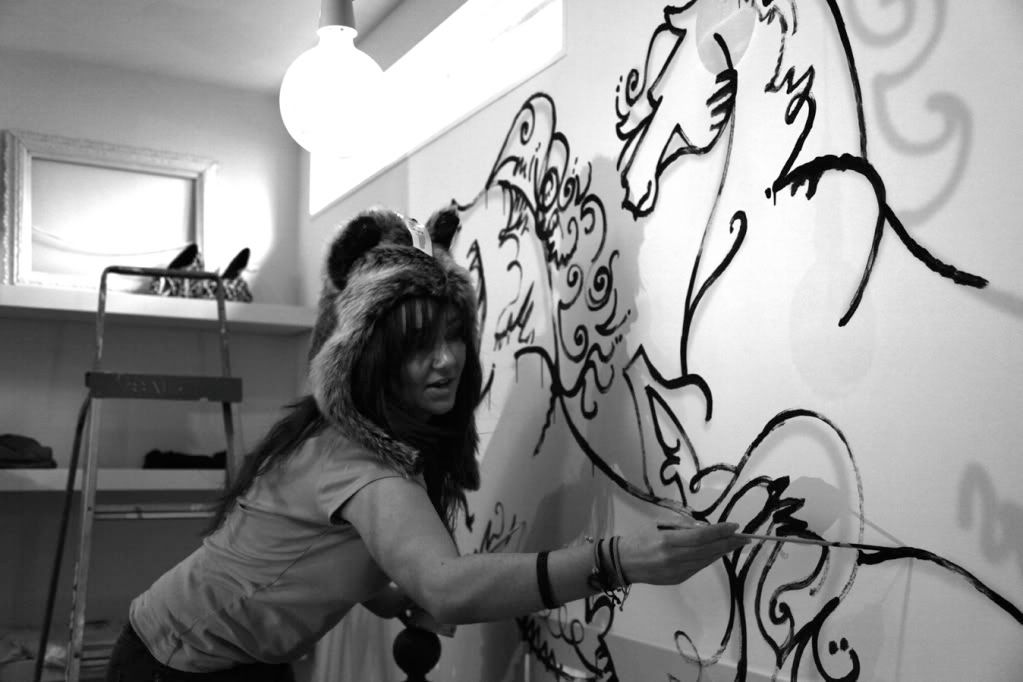 A little bit about...
Ella: "Ok, so im from CHCH NZ... not a lot happens there so I decided to move to New York. After announcing it to mother- she was like ahhh--- how about move to Sydney first. So I said ok, packed up my bags and moved accross the ditch. I havnt looked back. Though NY is still on the cards.

I used to compete horses- 2star eventing-- NZ talent ID squad and all. but ponies are like having large, expensive children. I love them, but at 20-- its time to be free. One day Ill compete again. Until then, my ponies will forever be scribbled accross scraps of paper, note pads and now walls. Im obsessed. And always will be."