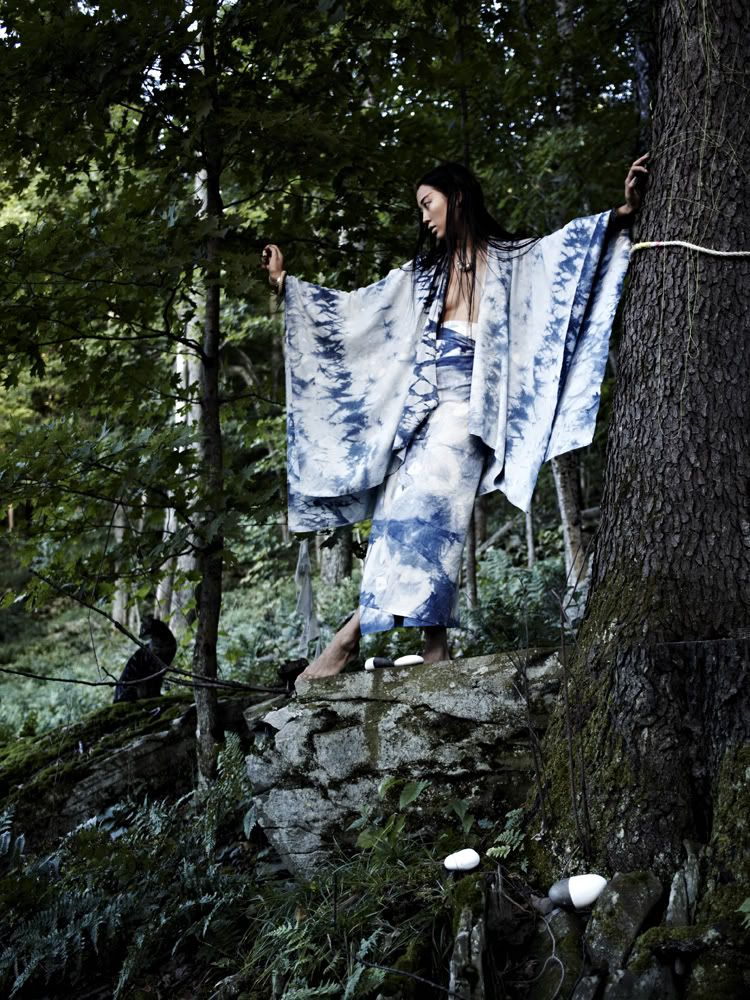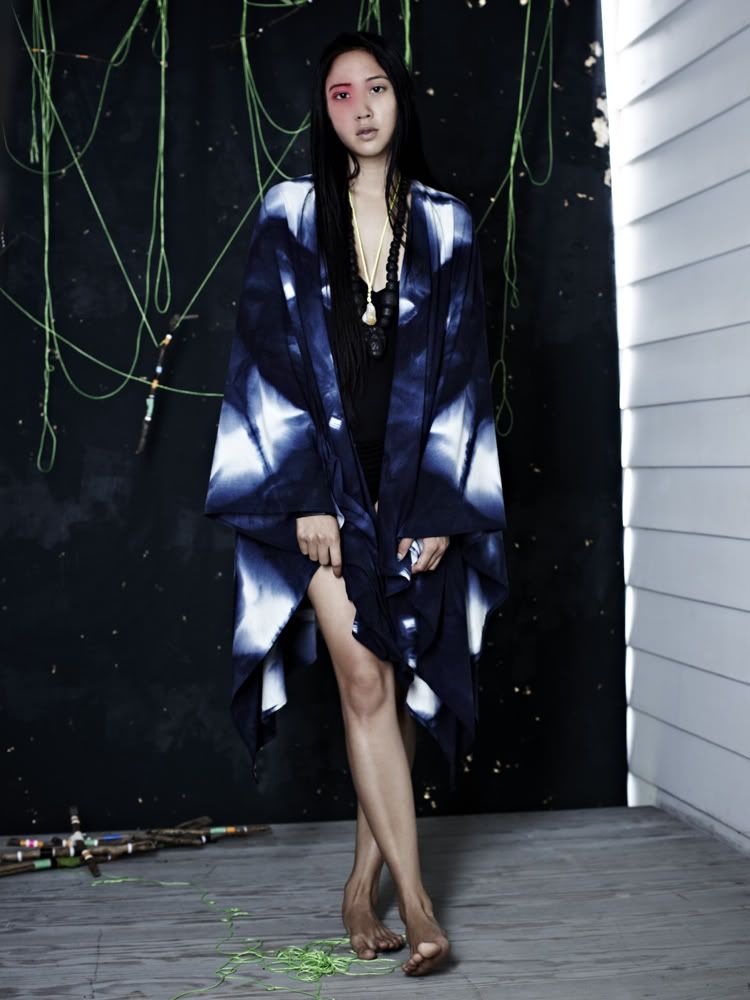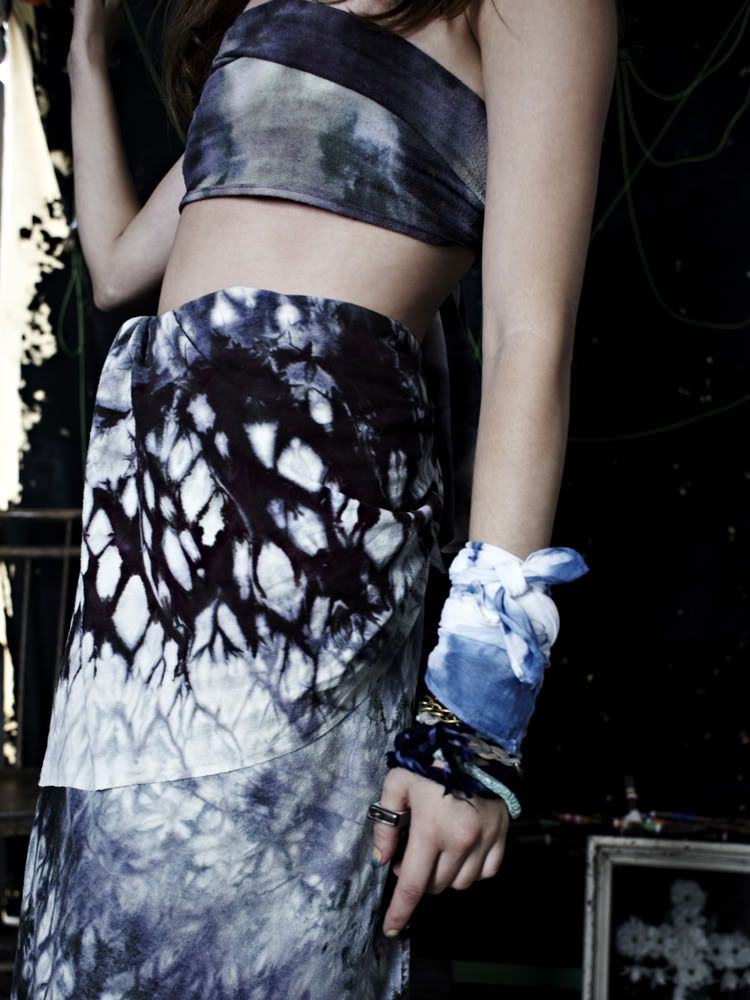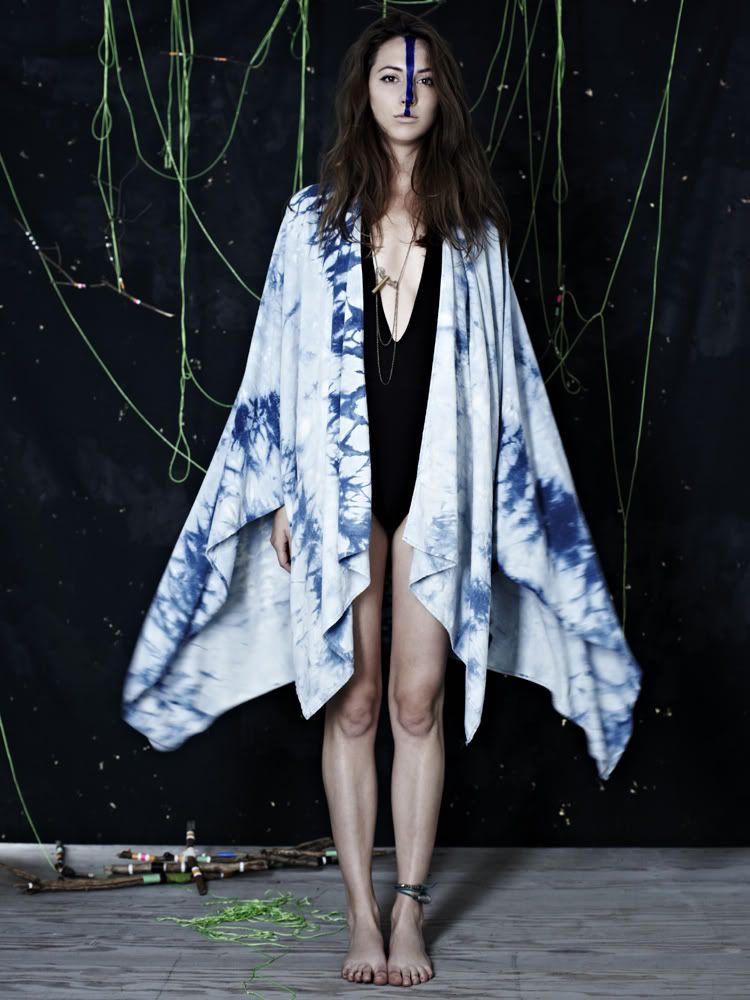 Upstate began in 2009 when Astrid Chastka and Kalen Kaminski were looking to start a line of multifunctional wraps and scarves.
Unable to find the perfect fabric, the two were inspired by a friend's shibori tapestry and began creating their own textiles and wearable art.
Shibori is the Japanese handcraft of dyeing cloth using different methods of binding, folding, or compressing the fabric.
Upstate has adopted 2 main techniques, arashi and itajime shibori. In the arashi technique it is largely pressure in the folds in the fabric which generate the pattern whereas the itajime technique relies on 'resists' clamped to the piece.
As resists, Upstate uses everything from natural elements found on the beach to shapes designed using architectural software and cut out of plywood by a CNC router.
Small changes in the combination of folds and resists create an endless array of patterns and textures, and small changes in the chemistry of the dyebath affect the depth and intensity of the color absorbed.
Each Upstate garment is hand-dyed in micro-batches of 5 or 6 in Upstate's Brooklyn studio.